Returns
Step 1
Log in to your account and go to "Orders" in the menu.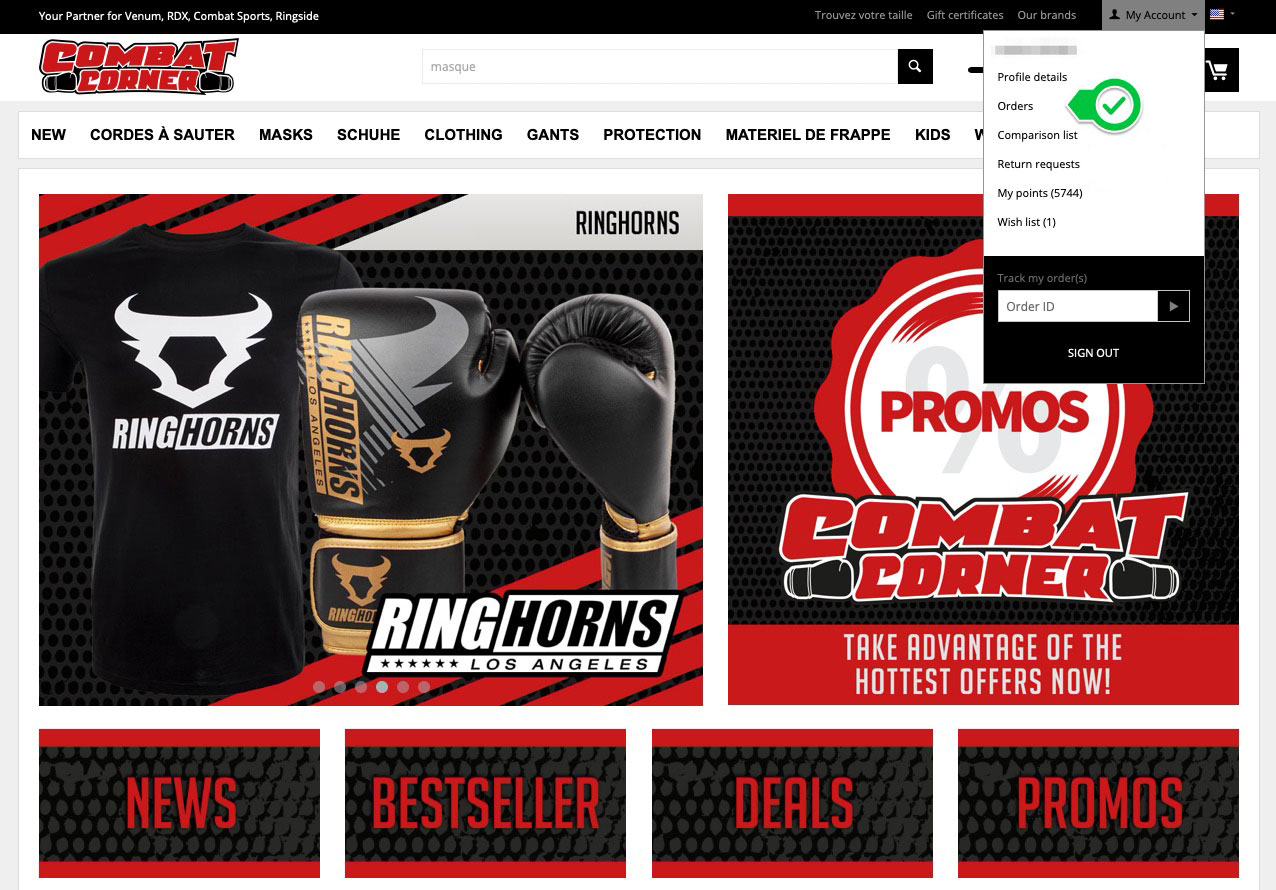 Step 2
Select the desired order.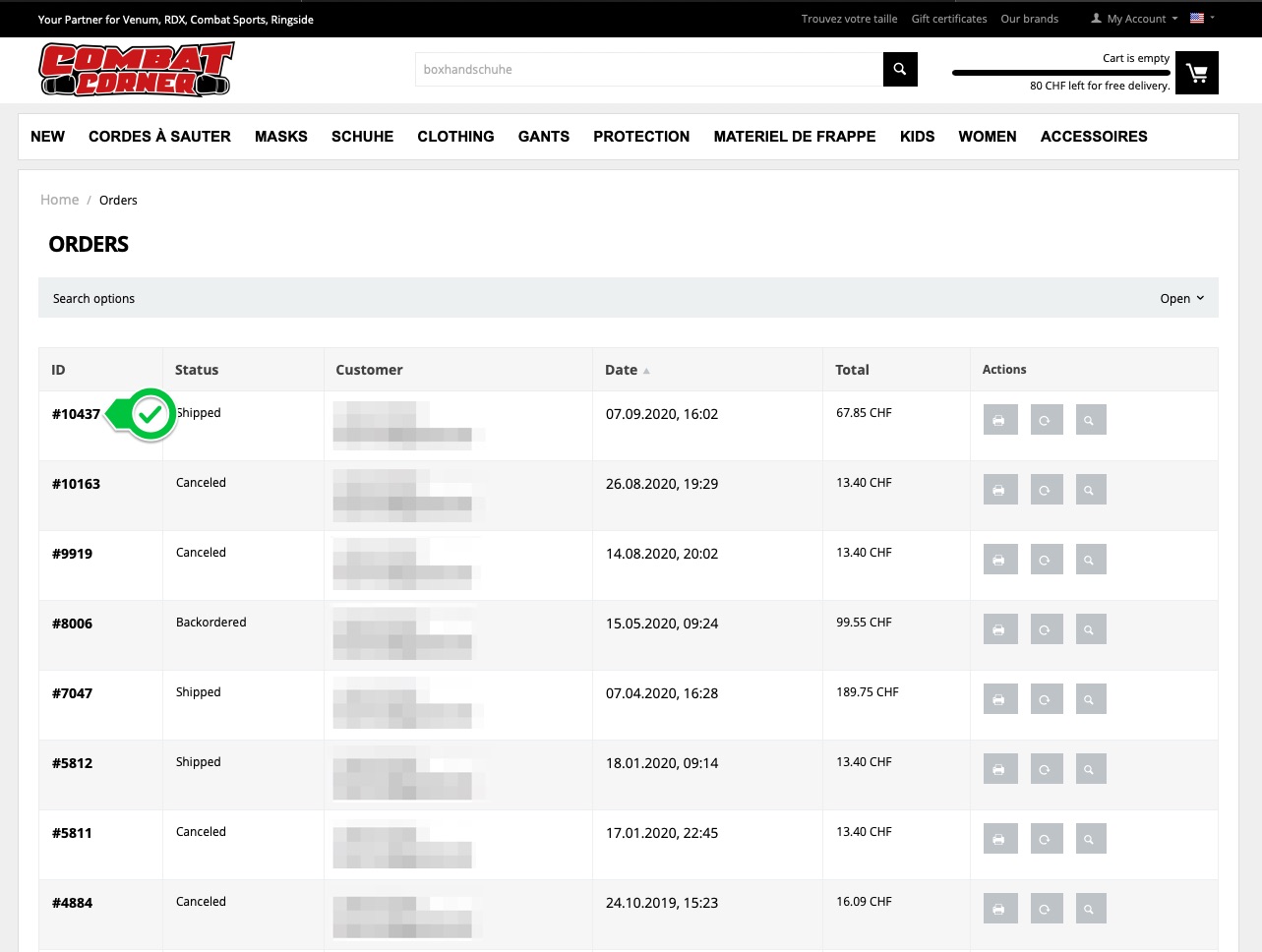 Step 3
Select "Request replacement or refund" (check point 6 and 7 of the Terms and Conditions).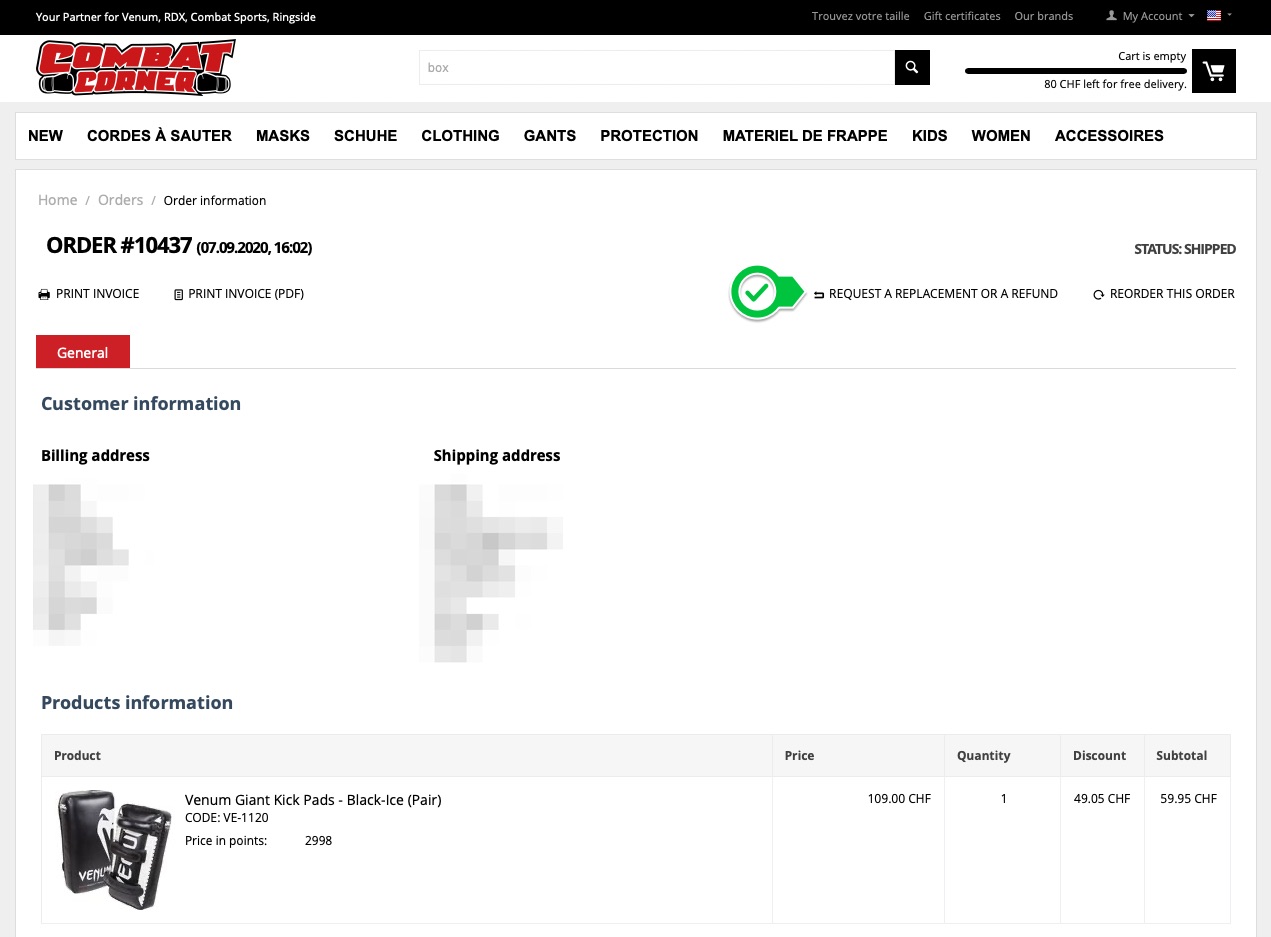 Step 4
Choose whether you want a refund or a replacement item.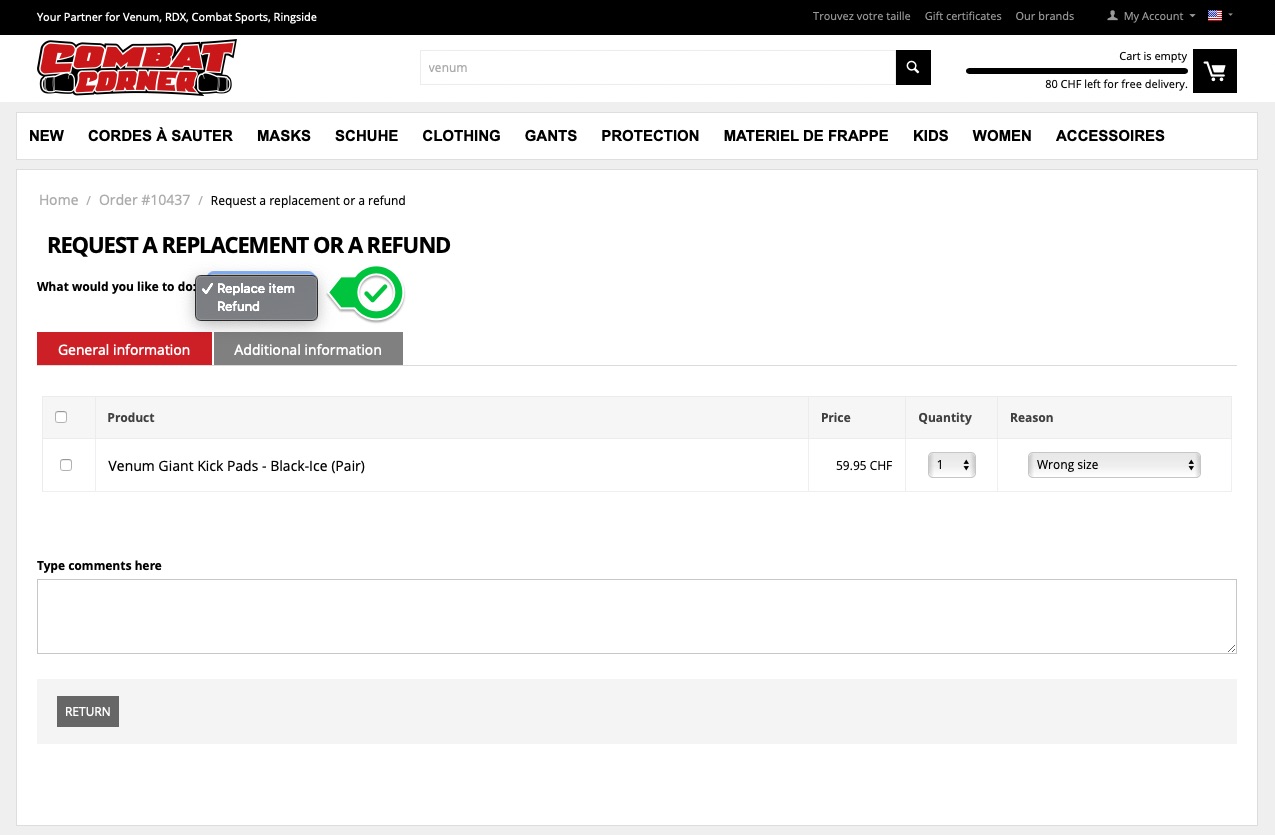 Step 5
Select the products concerned and choose the reason for each product.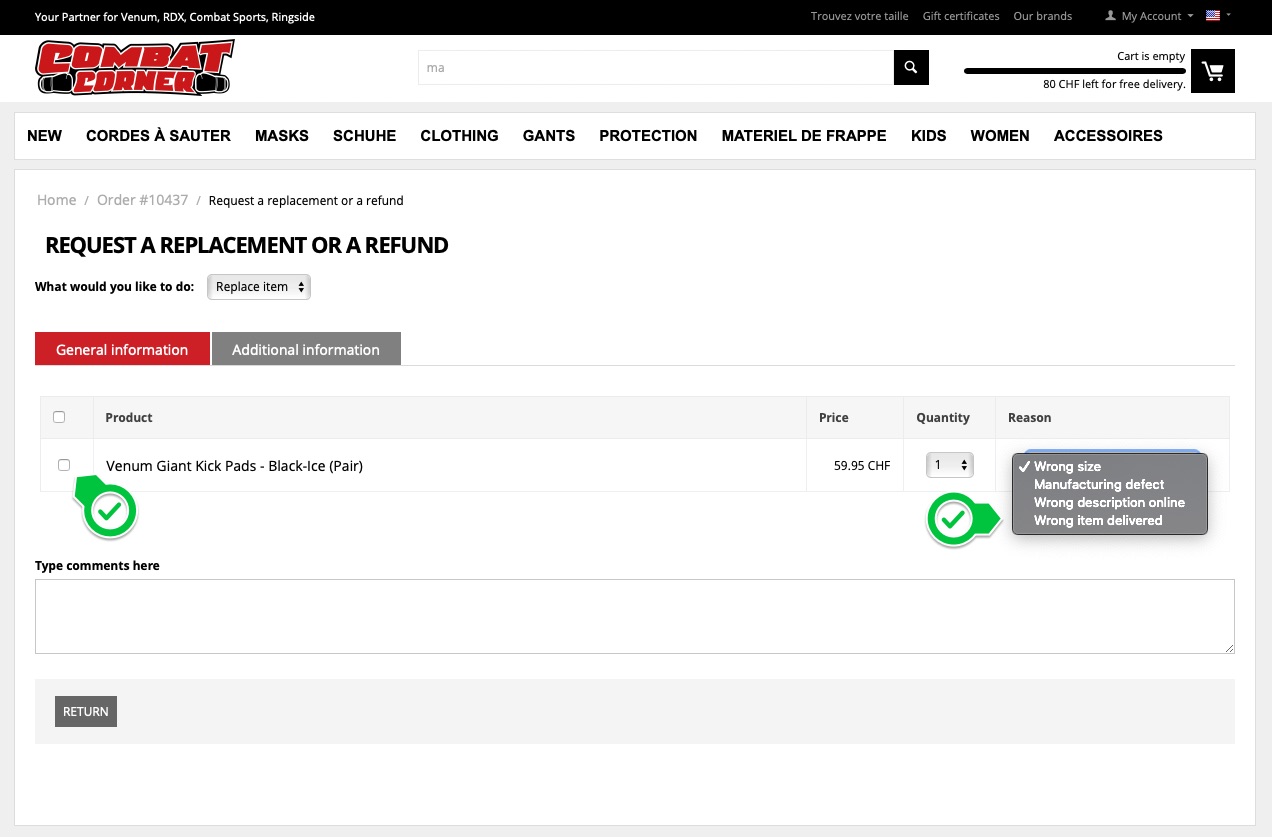 Step 6
Enter an optional additional comment and submit the refund request. We will review and release the application when all conditions are met.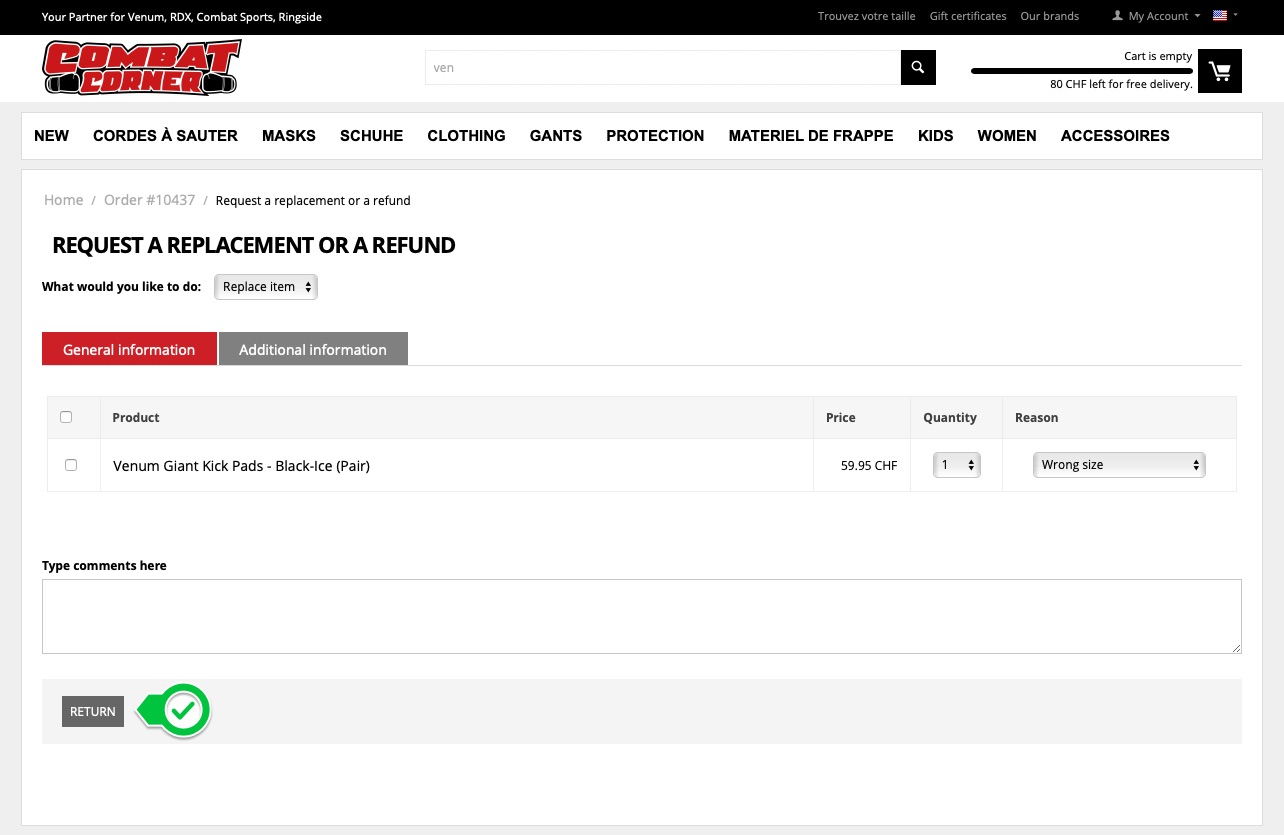 Many thanks!