Venum Professional Boxing Shoes
15.10.2019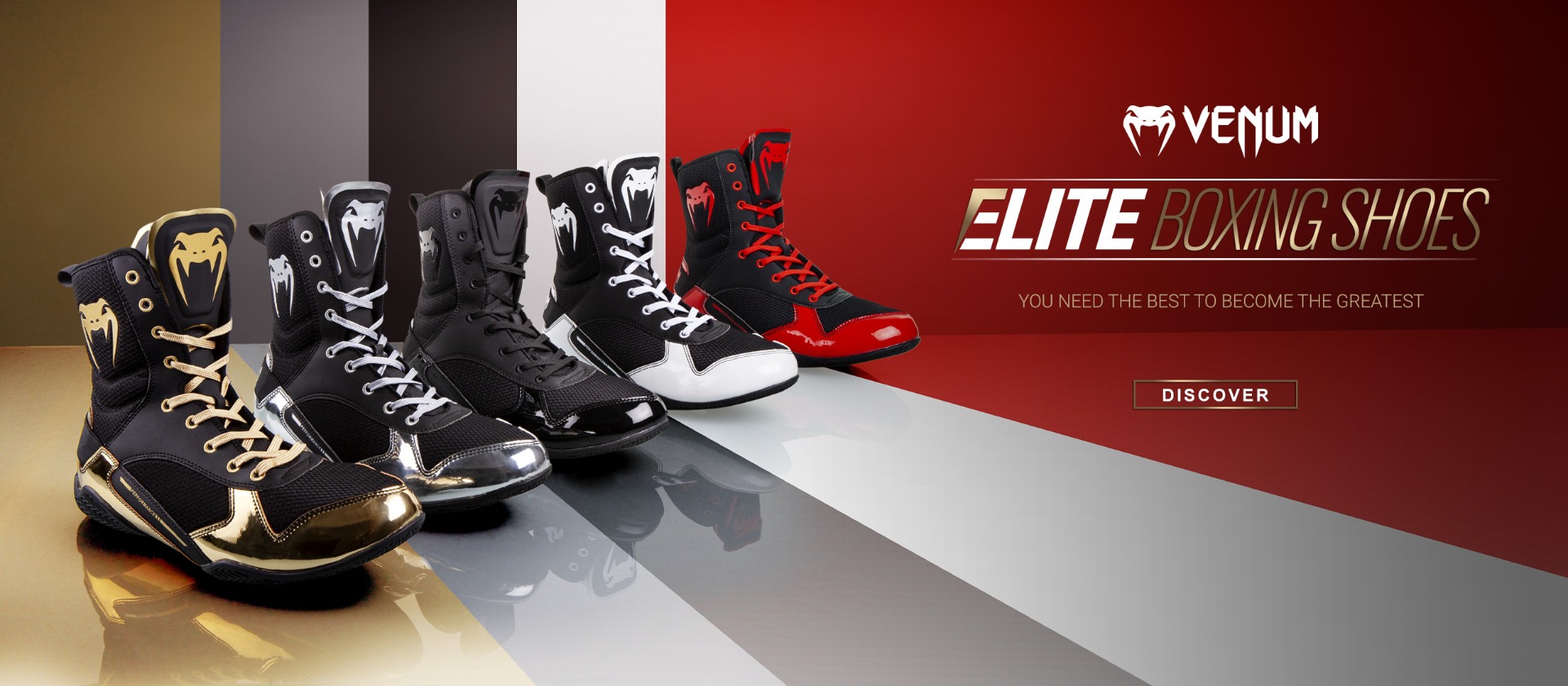 MORE POWER MORE CREATIVITY
WELL BALANCED GRIP & PIVOT
The Venum performanceTM rubber outsole offers a unique balance between grip and pivot. The grip will allow you to move like never before, improving your footwork and close range game. It will enhance the power transferred from your fulcrum to your fist. You'll be more explosive and rooted on the ground. But boxing is moving: you'll need to slide, rotate, turn and dodge... The Venum Elite shoes will help you move freely around the ring and your opponents.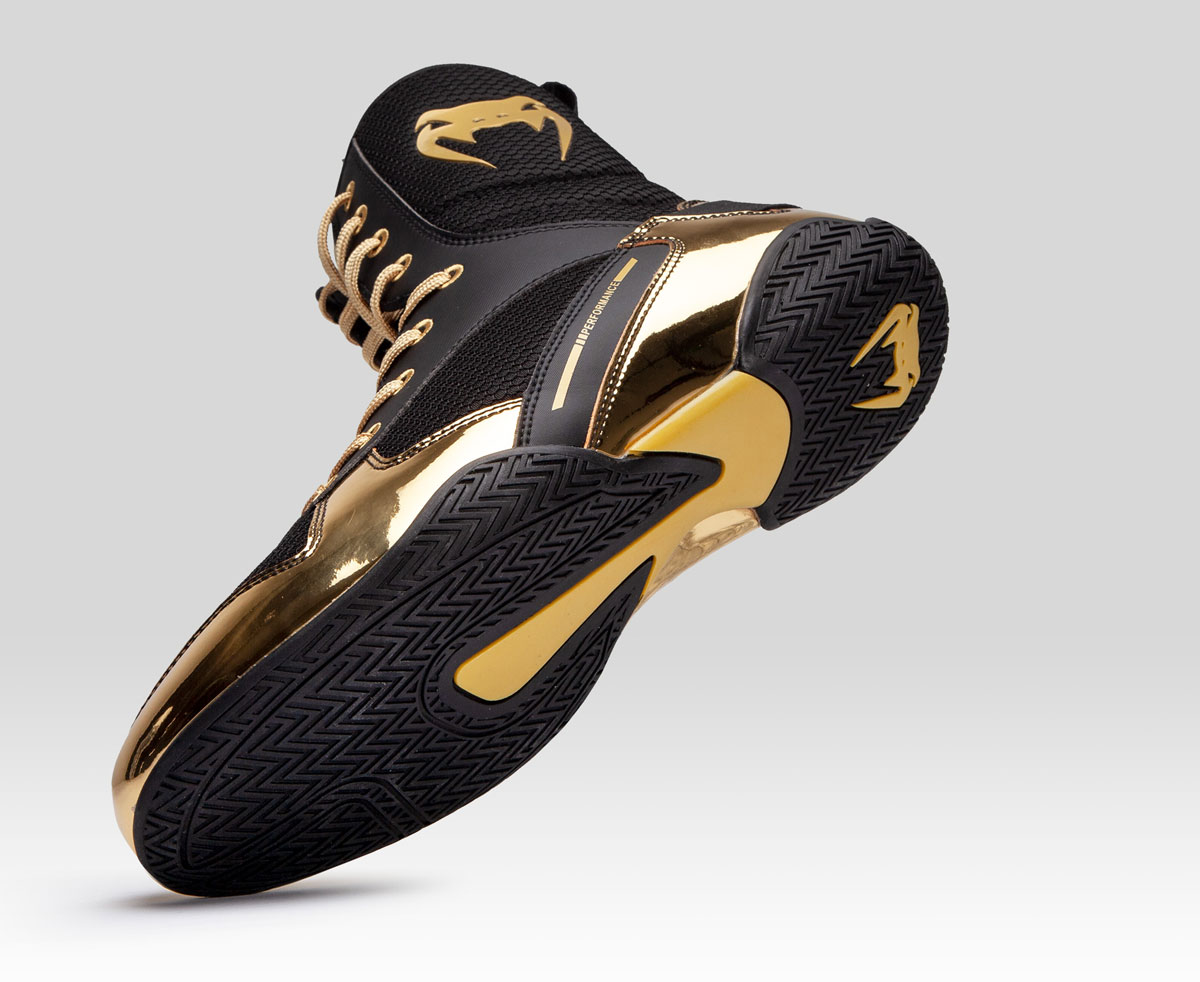 GET FASTER GET UNPREDICTABLE
FLEXIBLE SHOES & PROFILED SHAPE
The Venum Elite Boxing shoes have an incurved design on the front part of the outsole. This profiled shape allows you to throw yourself forward more easily. Like running shoes help to improve your stride, the curve of these boxing shoes will play an important part in your fighting stance. It will enable you to adopt a dynamic and offensive boxing style. You won't waste energy anymore. The great flexibility of the fabric will also increase your range of motion while the omnidirectional grip will ensure quicker & safer footwork.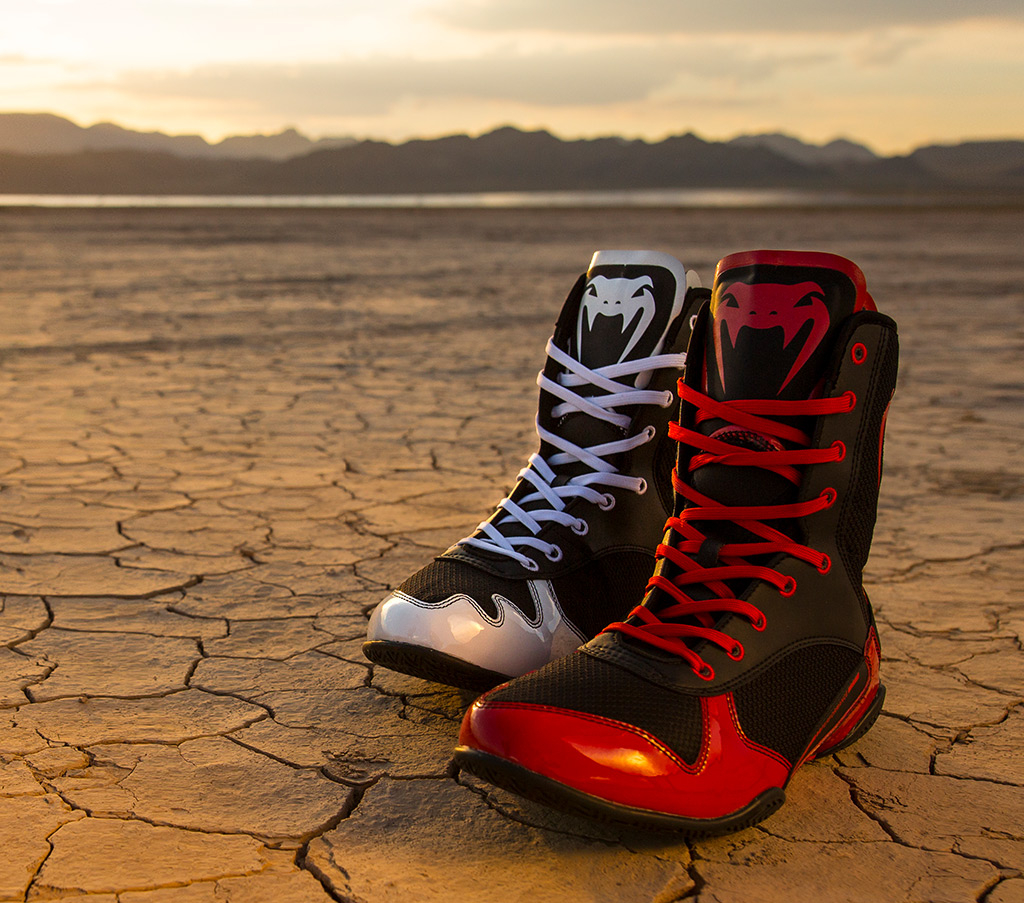 BETTER BALANCE BETTER COORDINATION
THIN & REINFORCED OUTSOL
Grasp the surface of the ring thanks to the slim sole of the Elite Boxing Shoes: the less distance there is between your feet and the floor, the more natural your footwork becomes. It will improve your balance and benefit your coordination and control. The sole may be thin, but the outsole gives the perfect amount of protection. The reinforced heel and lateral areas of the shoes are designed to seamlessly absorb shocks.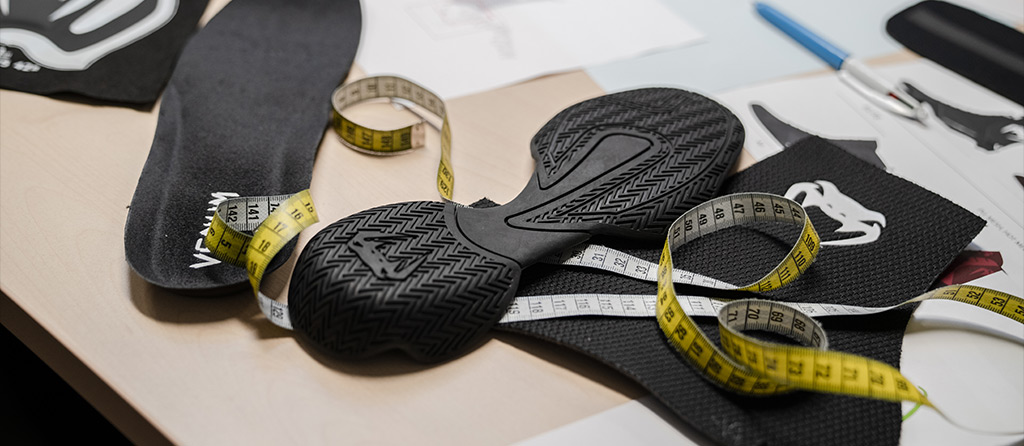 TESTED IN OUR CAMPS
COMFORT & STABILITY
2 years of research and development lead to the creation of the Elite Boxing shoes. Thanks to the osmosis between our product engineers and our athlete pool, the Venum Boxing shoes are among the most ergonomic and comfortable in the world. The anatomical shape of the midsole has been tested during countless sparring sessions in our training camps around the world. The honeycomb mesh has been developed to let the foot breath during a fight. Its flexibility provides comfort for a larger foot as well as small. During these 2 years, the Elite Boxing shoes have passed every stress and motion test in our lab and in our ring.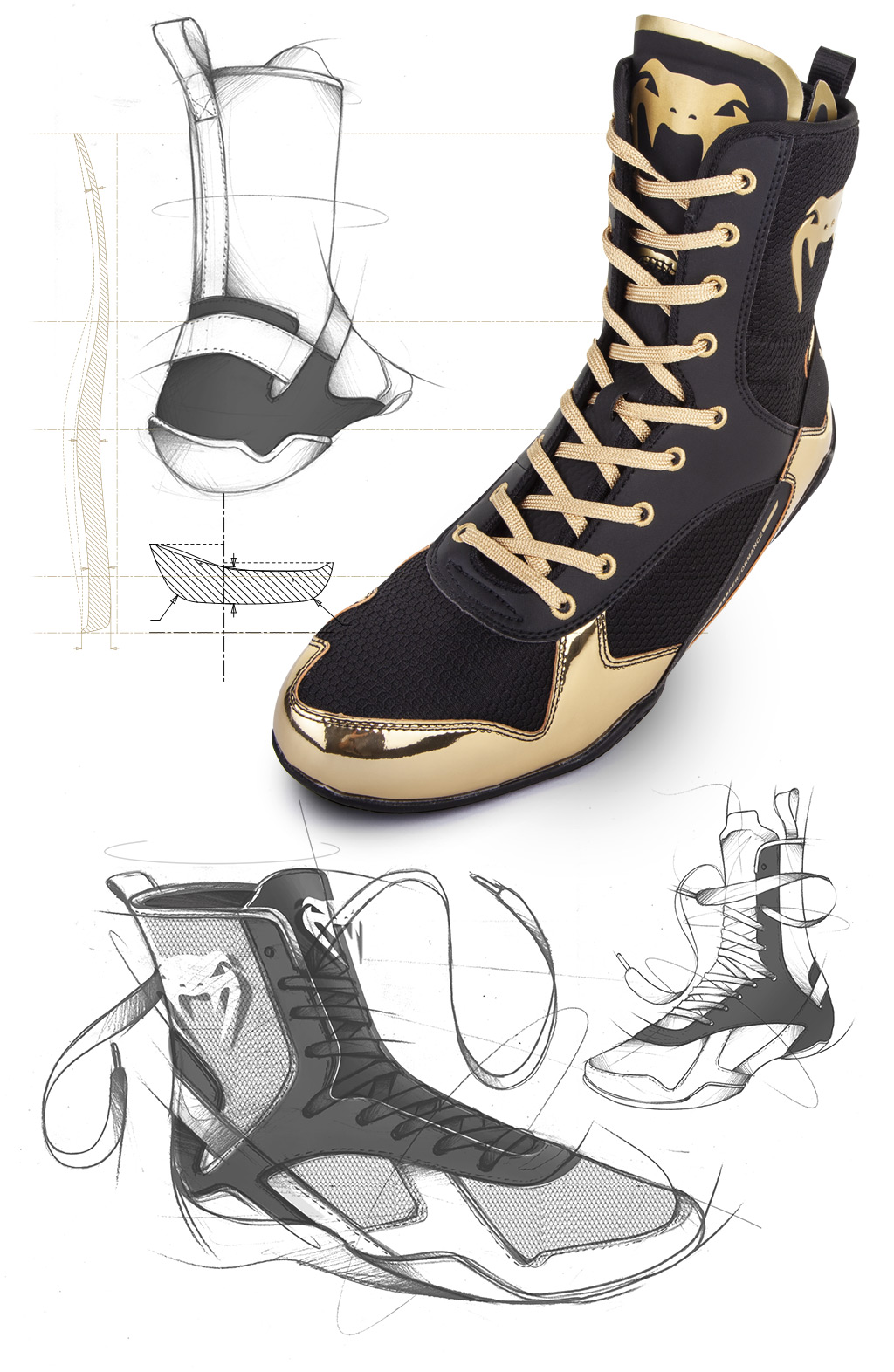 APPROVED IN REAL FIGHTS
PROTECTION & DURABILITY
After the product was developed, then came the real test: the Venum Team's top athletes wore them during their championship fights. Jorge Linares (WBA lightweight champion of the world) was immediately convinced by the efficiency and the durability of the Venum Boxing Shoes. More than your average pair of boxing shoes, the Elite offer unique protection thanks to their lateral reinforcements as well as their back ones. Your foot is protected during every movement you do, from your every day training to the most intense fight of your life!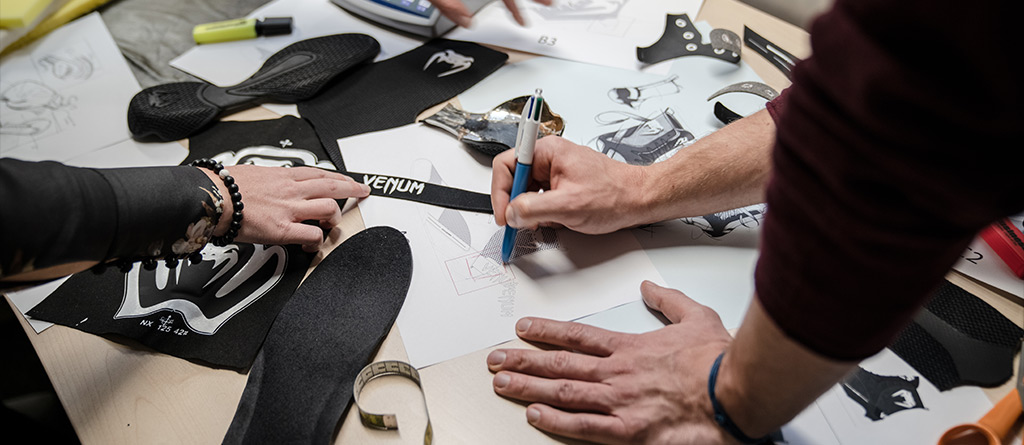 CHOOSE YOUR COLOR NOW!